When organising a large or even small scale event, there are many considerations you should make to ensure that operations go by without a hitch. Right at the top of the list should be your security set-up. Are you relying on an experienced and professional team you can trust? Will you and all other attendees feel safe when the event is ongoing? These are all questions you should be asking yourself when deciding on how security for events is going to work.
So, if you're tasked with organising a professional event for work, or if you're in charge of an upcoming festival and want to ensure safety and crowd control from the get-go, you've come to the right place at T-Class Security. Our trusted festival security team are able to turn what may seem like a daunting task at first into an operation that is dealt with with the utmost efficiency and effectiveness. As soon as you put your trust in the very best in the business of security at festivals or events, the responsibility seems far easier to manage!
At T-Class UK, we offer a range of high quality security for events in the UK, so whether you're hosting a corporate event, or any other kind of mass get together that needs a high standard of security, consider us for your needs.
Professional security for events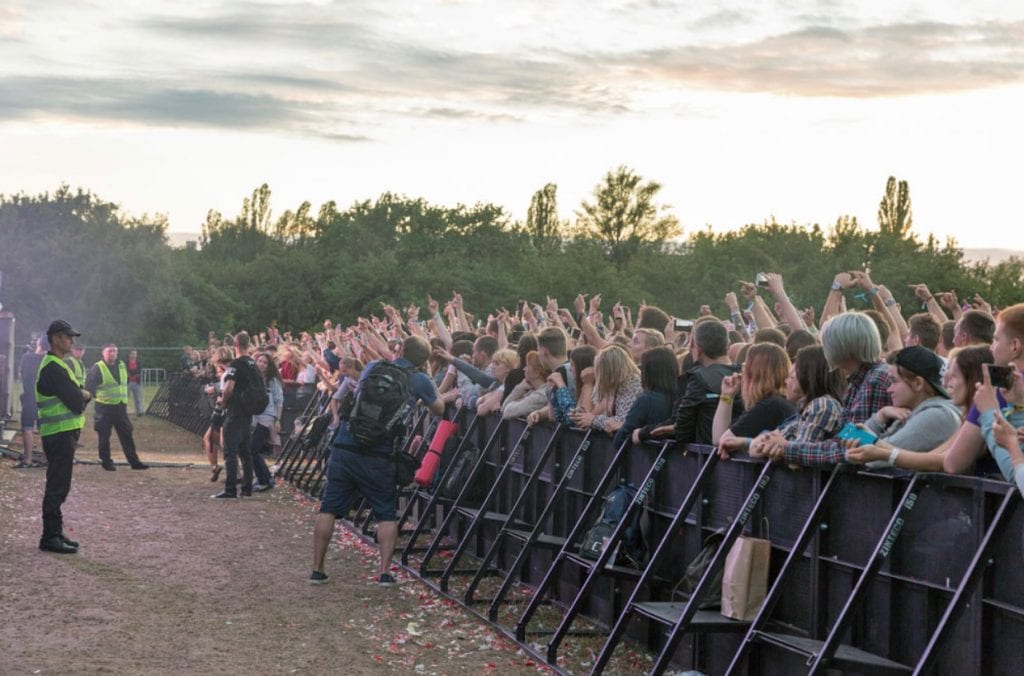 A festival security guard from T-Class Security is professional and reliable in their approach at all times. They work as hard as possible to allow you and your guests to relax and enjoy the day ahead, without ever worrying about how security breaches will be handled. Our friendly and approachable team of experienced security guards are qualified at NVQ Level 2, with their main priority being that your event runs smoothly from start to finish. Their way of working ensures that they can be a reliable point of contact for any guests who may have concerns or queries.
We are also proud to provide experienced Security Industry Authority (SIA) Licenced event security guards, who are fully trained to manage crowd control and all of your event security needs, allowing you to be at ease in the knowledge that your event will run smoothly.
One of the best event security companies around
Here at T-Class UK, we hold a strong track record, having previously provided security for large scale events, music festivals and sporting matches nationwide, including events held at the prestigious Wembley Stadium. Thanks to our wealth of knowledge and experience in the field of security for the most important and significant events in the country, we have quickly developed a reputation for being one of the most thorough, dependable security companies in London and beyond.
Security at festivals and events can run for a single day or up to a full month, depending on the scale of the event in question. At T-Class Security, we're happy to work with our clients for any length of time, no matter your requirements. Such is the versatility of our team and service, we can cater for all types and sizes of events. Whenever you need us, just give us a call! From charity and corporate affairs to food and music festivals, conferences and private parties, our expert team can be by your side at all times.
Such is our expertise in the area of festival security, we're able to answer any questions you may have about how to deploy security at your event. Simply give us some information about the event you'd like to hold, and we can quickly tell you the amount of security you will need in order to keep attendees safe.
On the lookout for security for events? T-Class Security is the people to rely upon. Simply give us a call today on 020 3794 8182 to arrange the next steps with one of our friendly team, or email us at info@t-class.co.uk for more information on how we can help you with your security needs.